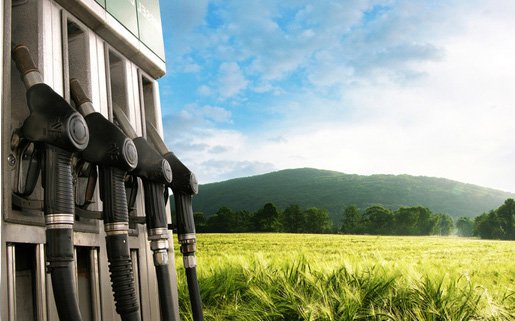 A real energy bundle
 ignites better (higher cetane number).
 boasts excellent combustion properties and lubricating qualities.
 reduces wear and tear to engines.
 is free of sulphur.
 reduces soot emissions by up to 50%.
 is not classed as a hazardous material and is in a lower water hazard class (as per May 2012).
 is easily biodegradable, meaning risks are lower for soil and groundwater during transport, storage or use.
Natural power
Right from the start, we invested in state-of-the-art production plants in order to offer our customers high quality biodiesel at good value market prices. Our innovative multi-feed technology enables us to process various plant oils and leftovers of cooking oils extremely flexibly whilst adhering to the EN 14214. Pure rapeseed oil (RME) serves as the raw material for ABID biodiesel as well as mixtures (FAME) of plant raw materials and cooking oil leftovers.
We offer for sale the 60% glycerine phase which accrues as a by-product to be refined into high-quality pharmaceutical grade glycerine, which is used in the pharmaceutical, cosmetic and food industries.
Energy mix
Rapeseed oil and other non-drying plant oils including leftovers of cooking oils supply the raw materials for ABID biodiesel
Approx. 1590 litres of ABID biodiesel can be produced from one hectare of renewable raw materials
60% to 70% less CO2 is emitted by ABID biofuel in comparison to diesel
EN 14214 demands fully met by ABID biofuel